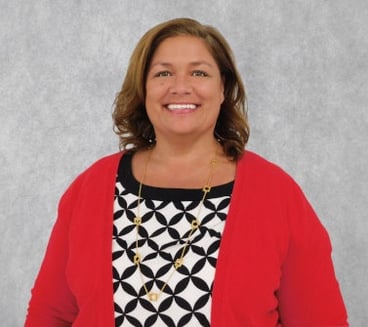 Malissa "Missy" Winge has joined the SeaChange Team as the Director of Human Resources. Her 15 plus years of human resources experience includes developing HR processes and policies, compliance, employee relations, performance management, recruiting, benefits, compensation, safety, training and Affirmative Action. This extensive background brings expertise to SeaChange's internal procedures and policies designed to meet our clients' security requirements.
Missy's HR career has focused on the printing industry. While some HR managers prefer to stay in the office area, Missy loves working with employees on the manufacturing floor. Her desire to understand the production process, equipment and coworker's needs gives her insight on how to best meet company goals and values.

As an avid Minnesota Wild hockey fan, Missy brings the same enthusiasm and drive to the printing industry. She breaks seasons into periods, understands breakaway opportunities and the importance of passing. She is a defender doing the right thing and avoiding the penalty box. As one of the coaches she believes everyone is an important player on their team, fostering a culture of respect and positivity.
Outside of the office Missy's time is spent centered mostly around her husband and two sons. They love traveling, fine dining, hockey and the great outdoors - mostly fishing - together! Her creative side is satisfied by time spent with friends crafting and baking her "Sweet Malissa's" Cupcakes