Integrated Marketing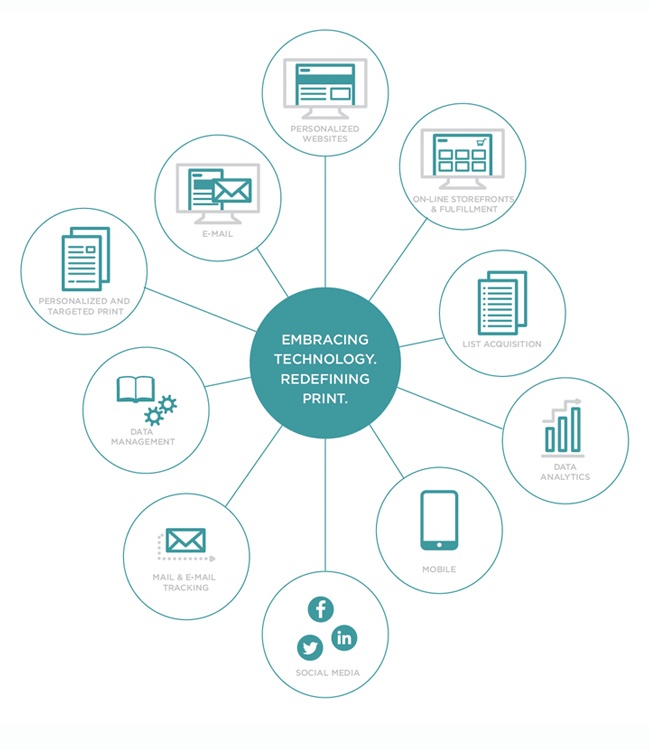 While multi-channel marketing has certainly become a buzzword over the past few years, we've gone a step further to help guide cross-channel marketers through the colorful, winding landscape of multi-media campaigns. Far beyond just diversifying communication types, we've enabled clients to share learning across channels and carry campaigns consistently from print to online touchpoints—engaging customers and increasing response rates. We enable brands to adjust messaging throughout a campaign based on consumer behaviors and response.
We've participated in a wide range of small and large-scale campaigns, immersing ourselves in the intricate details and offering a consultative approach. We strive to predict pain points before proposing any solution, and we're thrilled to be the "go to" for thoughtful clients who understand just how well print and online approaches can work together.
Our capabilities include auto-triggered campaigns to follow-up with an interested prospect, QR codes, email opt-in, and GURL and PURL landing pages. We help businesses learn how their customers want to be communicated with and trigger direct mail and e-mail campaigns based on customer behavior.
Contact us for a personal, complementary integrated marketing consultation—no strings attached.