Large Format Printing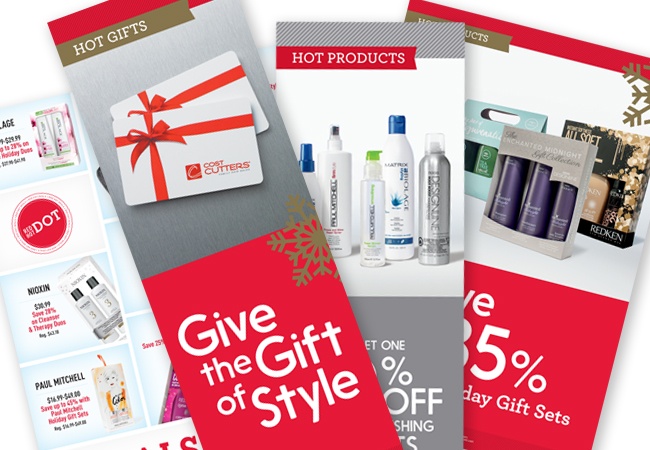 With multiple brands and 9,680 locations worldwide, Regis Corporation understands the importance of beautiful photography in its salons. And it faces a variety of unique printing challenges, such as ensuring a bottle of shampoo on a promotional sign precisely matches the actual bottle on a nearby shelf. That's just one reason Regis trusts SeaChange.
Regis began a relationship with a SeaChange account executive nearly 25 years ago and has trusted her to offer innovative solutions ever since. Now the SeaChange team continually seeks out ways to bring the Regis design team's ideas to life in affordable ways. That can mean everything from exploring new materials to ganging print jobs in a way that—despite a little more effort for our press team—can save money for Regis.
Along with large-format printing, we also apply our precise color-matching skills, high quality standards, and passion for problem solving to packaging, point-of-sale materials, advertising and more. We can print up to 4' x 8' on any substrate, from plastic to glass and canvas. Many of our large-format projects print on demand and ship within a single day.