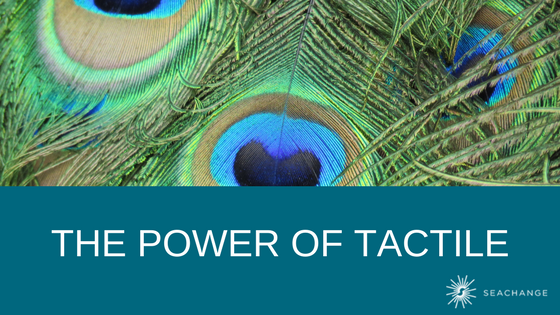 It's been tossed around for years: the idea that "print is dead." Yet the data shows that print still makes a huge impact on consumers. Consider these quick stats:
53% of consumers purchase items from a catalog every year.1
73% of U.S. consumers said they prefer to receive direct mail from brands because they can read it at their convenience.2
68% of companies surveyed by the Digital Marketing Association called catalogs "effective" or "highly effective" in driving sales.3

Some companies that cut their printed catalogs brought them back later.
So the truth may be instead that "print has evolved." Many successful companies have found that print plays an essential part in a strategic, omni-channel approach. That's due in part to how we interact with different media. For example, most consumers are in a different mindset when they see an email pop up, than when they relax at the end of the day with a stack of mail, reaching them at the right time — and in the right mood — is essential.
Yet it's not just about timing and convenience. The very nature of print actually affects our minds in a different way. To fully understand this, we need to learn more about interactions that involve touch, which are called haptics. Neuroscientist David Eagleman examines (or explains perhaps?) the science behind haptics and the other senses in his TED Talk, Can We Create New Senses for Humans?
At a higher level, Dr. Eagleman notes, "In humans, touch represents a powerful form of nonverbal communication". Our sense of touch plays a fundamental role in daily life, from learning about objects to communicating with other people." 4
His work has shown that touch can lead to stronger, better-lasting memories than other senses such as sight and sound.4 And for companies trying to build brand recognition, that's essential. Touch has actually been shown to increase the perceived value of brands and products.4
Once you've convinced your team of print's importance, our team can help you get inspired for next steps. Together, let's explore paper stocks, tactile varnishes, unique folds and other great ways to delight your audience through effective use of haptics.
1 PwC Total Retail Survey 2015: Retailers and the Age of Disruption. Available at: http://www.pwc.com/sg/en/publications/assets/total-retail-2015.pdf. Accessed January 25, 2017.
2 Epsilon. 6 Direct Mail Stats That Can't Be Ignored. Available at: https://www.epsilon.com/a-brand-new-view/region/6-direct-mail-stats-that-cant-be-ignored/. Accessed January 25, 2017.
3 Digital Marketing Association. Statistical Fact Book 2015. Available at: http://www.pfl.com/images/Statistical-Fact-Book-2015.pdf. Accessed January 25, 2016.
4 Sappi. The Neuroscience of Touch. Available at: https://www.sappi.com/neuroscience-touch. Accessed January 25, 2017.