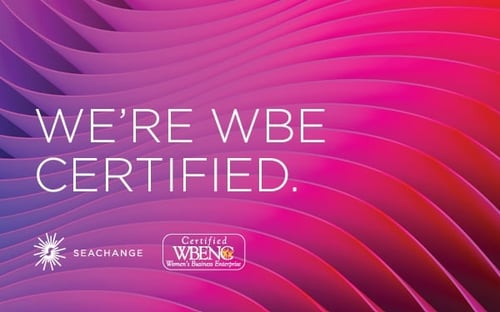 If you've worked with our team already, you know it includes a lot of great women – from leadership, to sales and in operations. Now we've made our emphasis on diversity official by earning Women's Business Enterprise (WBE) certification.
This national certification – overseen by the Women's Business Enterprise National Council (WBENC) – confirms that we're at least 51 percent owned, controlled and managed by women.
Why is that so important? Well, we certainly believe creative approaches come from teams with a wide range of experiences and perspectives. Yet this move can also help your organization meets its diversity sourcing requirements – and hitting that goal for print suppliers certainly hasn't been easy.

While having our WBE certification may help us get our name on your approved supplier list, we know that's not why projects are awarded. If you haven't worked with us yet, try us for our proactive approach, competitive pricing and remarkably fast turnarounds. In addition to being women-owned and operated, these are the qualities that truly make SeaChange unique.