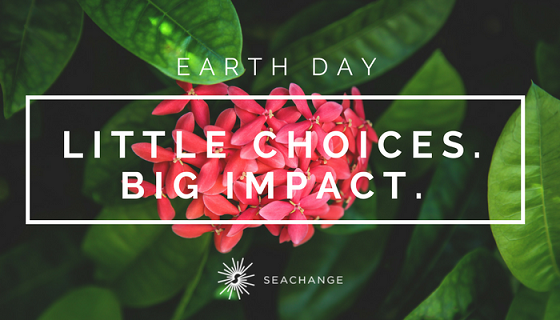 As we celebrate another Earth Day, it can be easy to feel overwhelmed by all the waste. Even if we're doing our part to reduce, reuse, and recycle, seeing pictures of pollution in big cities or trash islands in the ocean can make us wonder how can we make an even bigger impact.

This year people across the world are focusing on a specific goal in honor of Earth Day: End Plastic Pollution. Plastic pollution is one of the most important environmental problems that we face today, and this international effort aims to eliminate single-use plastics and achieve global regulation for the disposal of plastics.

SeaChange is committed to proactively being a part of the solution, and we're launching our own campaign that includes educational tools, a park cleanup day, initiatives to reduce our own plastic pollution footprint, and a reusable tumbler or glass cup for clients.

Want to infuse your life with action? Try these five tools.