The holiday season may be months away, but we're already dreaming up ways to delight your clients and employees with branded gifts. Our new Gifts of Gratitude selection highlights customer faves and fun new ideas for 2021.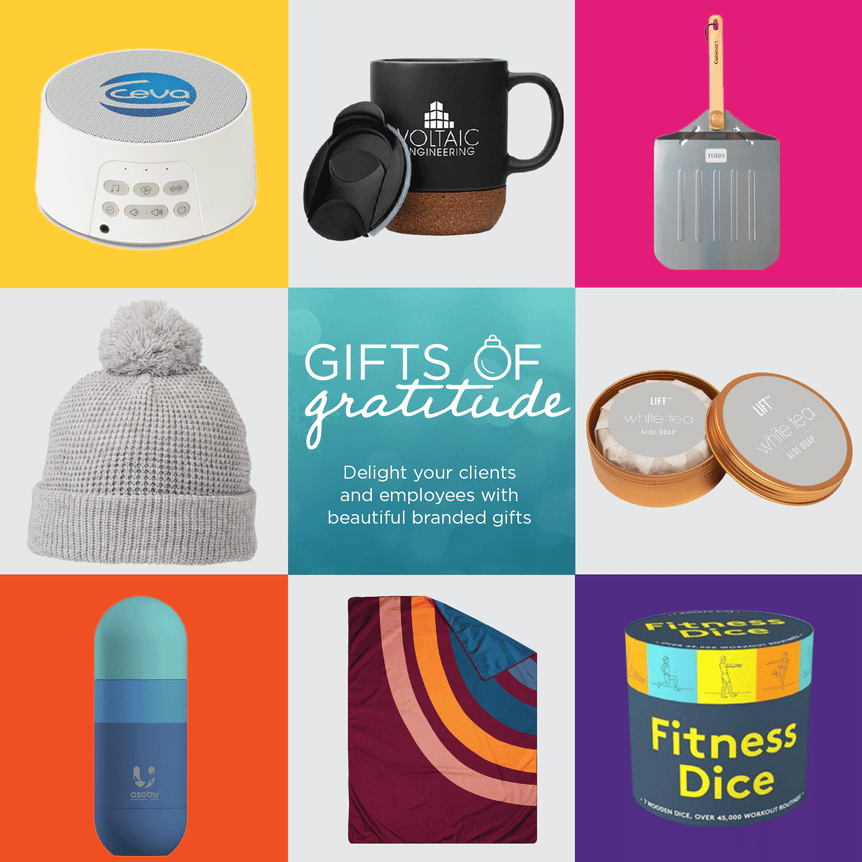 Wondering why we're thinking about winter holidays when there's still plenty of summer left? Well, if you've tried to order a new bike, shopped for appliances, or looked into remodeling your home lately, you probably know the answer. The supply chain is seriously delayed right now with factories still catching up from pandemic shutdowns, trucking delays due to a driver shortage, and container ships backed up. And that's affecting all kinds of businesses – including promotional products.
So plan ahead this year, and get inspired with Gifts of Gratitude. The sooner you order, the better your chances of having gifts in hand for those holiday celebrations. Of course, our Gifts of Gratitude ideas are just the beginning, and we always love helping you find the perfect fit for your audience and brand. To streamline the process, we've gathered simple questions. Download this promo form, or contact us and we'll start searching for more promotional product ideas for you.