With the quality of offset at a faster speed and a low price point, the HP T240 – a full-color inkjet press – is a great way to make the most of your budget while adding the "extras" that can drive engagement like personalization, brilliant photography, and specialty coatings.
Check out this infographic to see four ways the press can help you boost your marketing campaigns. Click the image to download and save a PDF. Prefer a printed copy? Let us know.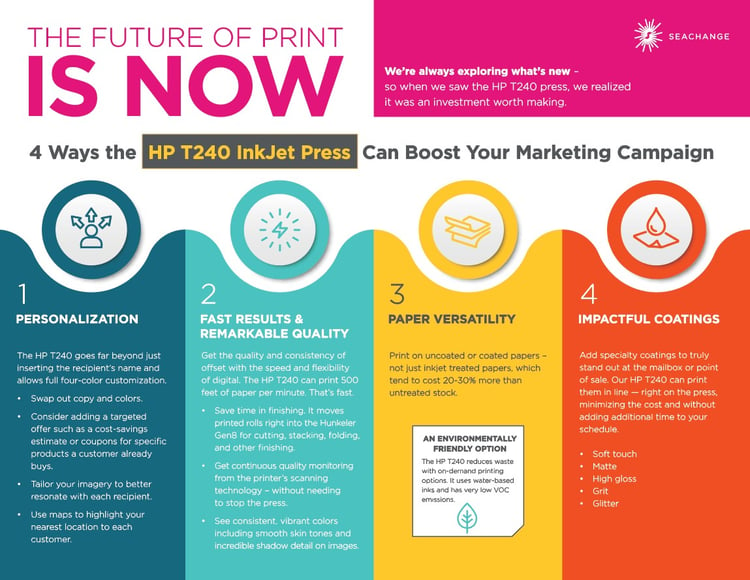 We're huge fan of this new press, and we're always excited to talk about what's possible for your next project. So please, reach out anytime!