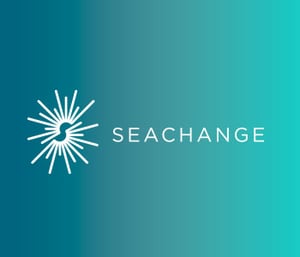 SeaChange. It's a word that means transformation. And today, we're excited to welcome you to our new company, our blog and a whole new approach to printing.
We've bought assets and brought on employees from a previous enterprise. But that's just a starting point. SeaChange is a new company with a new management team with a fresh approach. And we're investing in new press equipment, digital equipment, technology and personnel. It's the perfect balance between a start-up and an acquisition.
While you'll hear us talk a lot about innovation in upcoming posts, the word you will also hear often is nimble. It's a perspective that drives everything we do — and it's at the core of our approach in the work we do. You'll notice it when you request your first quote. Expect it in a few hours – instead of the next day. Need proofs? You can expect those same day. And, you guessed it: Expect your projects to be turned around quickly too.

So welcome to SeaChange. We hope you'll join us for the transformation. We're ready.