While it's getting more common, seeing our name personalized on a direct mail piece can still grab our attention – and drive increased consideration. Yet with new ink-jet capabilities, the possibilities for affordable personalization on large run variable data print programs now extend far beyond swapping out a single word. And to truly stand out in the mailbox, it's important to think big.
One of our favorite uses of personalization this year has been maps. Using simple address data, our clients are sending targeted maps to direct people to their closest location – from retail stores to urgent care clinics.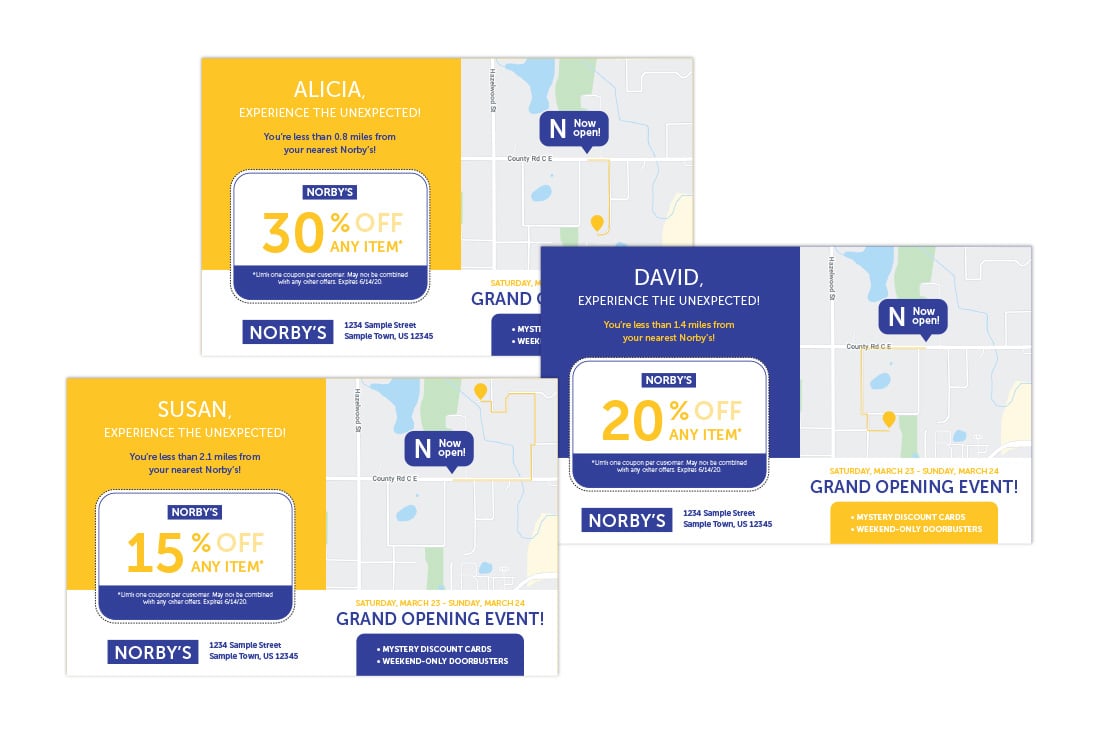 Connect with us to explore personalization ideas for your next project.