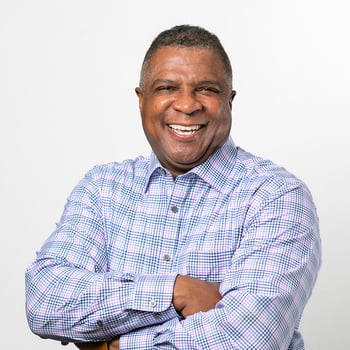 Love streamlined processes?
Say hello to Floyd.
If you take a tour or stop by for a meeting, there's a good chance you'll meet some new people at SeaChange. We've been busy, and we've added some new people to the team to make sure clients experience the same transparent communication and quick service that we've promised since day one.
We want to introduce you to our newest SeaChanger: Floyd Stanley, our new VP of Operations.
GET TO KNOW FLOYD
Floyd loves operational excellence almost as much as he loves grilling out with friends. Maybe more. That means he's serious about streamlining processes.
Floyd has some serious experience with fulfillment including managing distribution with thousands of SKUs. So there's a good chance these types of projects will be even more efficient going forward.
Floyd loves analogies. If a concept is complex, you can bet Floyd will make understanding it easy through a great analogy.
Look for an opportunity to meet Floyd this summer at our events, or reach out any time.