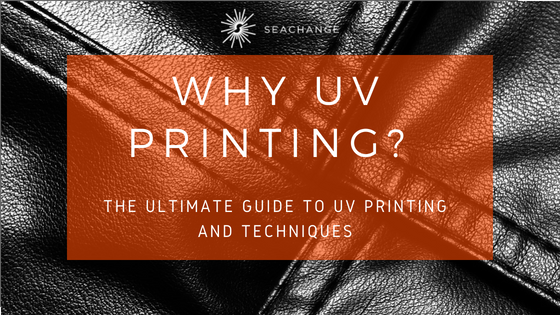 Throughout your career journey you'll tell many stories with typography, photographs, illustrations and other beautiful design elements. UV printing has the power to make those interactions more memorable, impactful, efficient, and earth-friendly.
Why UV Printing? Today's business world moves at lightning speed. UV printing does too, yet it invites your audience to slow down and experience the moment. UV printing delivers:
Tactile interest- Of the five human senses, sight is fickle while touch has power-engaging the brain on a deeper level. Science has shown that when multiple senses are engaged, this is where the real connection happens. UV offers multiple ways to drive this connection, increasing brand impact.
Precise results - The curing process eliminates over-absorption into paper, which leads to better ink holdout and finer quality. A must have when using uncoated paper!
Quicker turnaround - Drying time for conventional ink is measured in hours and minutes, curing time for UV inks is measured in seconds. Press sheets can be moved to finishing immediately, as UV inks don't mark or smudge through equipment.
Environmental benefits

- Unlike solvent inks that dry via evaporation, UV inks dry instantly and do not release volatile organic compounds (VOCs), making it safer for operations and the environment.
Are you ready to explore the UV Map? The first step in developing an incredible design solution is understanding your print production resources. The Ultimate Guide to UV Printing and Techniques provides an overview of UV print options that will help boost your message and amplify your brand.
click here

.