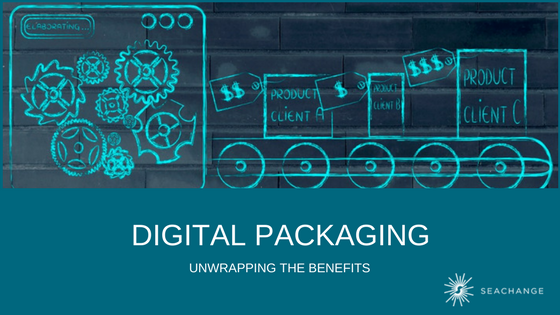 Did you know that digital printing offers flexibility in marketing, brand security, and authenticity? It can also help you reduce waste while saving time and money. Digital packaging and labels make it easier for you to fine-tune your efforts by running smaller quantities for test marketing, regional products, and seasonal offerings. Digital production eliminates expensive setup costs as well as long lead times for short-run versions or one-to-one personalized packages. Furthermore, marketers can to use packaging to structure interactive dialogues and communities with end consumers.

With today's capabilities in print packaging manufacturing, brand owners are finally at the helm of possibilities. Technologies that have been transforming the traditional print media space for years are finally becoming options for marketers and brand owners of physical packaged products. This is bigger than just the marketing promotions associated with the product though, thanks to the growing list of options, brand owners are able to integrate package design into the entire marketing campaign, creating an omni-channel approach to product promotions. Today's digital packaging capabilities are facilitating personalization, short runs, and higher security, all while eliminating costs and waste and reducing time to market, which ultimately creates higher returns at every touch.

Research shows that today's brand owners want more customization, personalization, and versioning for their product packaging. This isn't just a preference—it is quickly becoming an expectation for consumers and sellers alike. Surveyed brand owners most strongly agreed that customized/personalized packaging improved product sales, that interactivity on product packaging is essential to a customer's experience, and that the pressure is on from retailers to deliver these versioned product packages.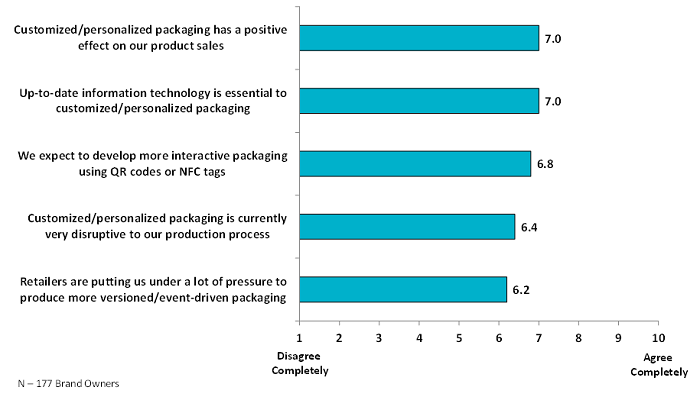 The benefits of digital printing can become a strong asset to you, as brand owners and marketers, in terms of strategy and production. Regardless of your industry, today's technologies make it easier than ever for you to make the most of your packaging. A broad range of markets – Healthcare and Pharmaceuticals, Retail, Hospitality, Manufacturing, and Technology to name a few – are capitalizing on the flexibility of digital printing to improve their marketing efforts, increase brand security/authenticity, reduce waste, and realize time/money savings.

Whether you are a product manager, marketing executive, package designer, or other influencer, odds are good that you're facing enormous pressure from your channels (e.g., retailers, distributors, and wholesalers) to reduce costs, comply with regulations, and increase speed to market. Although the challenges you're facing are surely not news, but did you realize that digital printing may be an option for you? In addition to enabling smaller run lengths, digital production eliminates expensive setup costs as well as long lead times for short-run versions or one-to-one personalization. Furthermore, marketers can use packaging, direct mail, signage, and displays to structure interactive dialogues and communities with consumers. Today's marketers are integrating quick response (QR) codes, augmented reality, and near-field communication (NFC) tags into their product packaging to promote brand recognition, increase value-add, and improve customer interaction.

Here's a quick list of some of the benefits that digital printing offers:
Flexibility in marketing and interactivity
Customization for target markets or events
Personalization and versioning (Note that this personalization goes far beyond the traditional "Hey Sally, buy me!" messaging. This is also about specialized jobs that involve consecutive numbering, bar coding, multiple languages, and variable text that cannot be completed on conventional printing presses.)
Package testing: New products, sample products, and package designs
Loyalty programs, games, and coupons
Supply Chain Optimization (Think cutting costs, shrinking cycle times, and minimizing errors/defects with just-in-time production and reduced waste.)
More SKUs
Sustainability (Whether you call it eco-friendly, natural, or biodegradable, consumers are continuing to put on the pressure for businesses in all industries to "go green"!)

The bottom line is that the market is undergoing a fundamental transformation relative to effective and efficient production of packaging. Innovations in digitally printed packaging for better customer engagement and reduced obsolesce are the driving force behind this increased adoption. How can you use digital print to improve your product packaging and promotions? The options are virtually endless!

The Future of Digital Packaging Workflows, InfoTrends 2015