With the presses running at full speed and fulfillment services keeping pace, we've already outgrown our space in Plymouth, MN. We're incredibly excited to announce the opening of our new SeaChange fulfillment center in New Hope.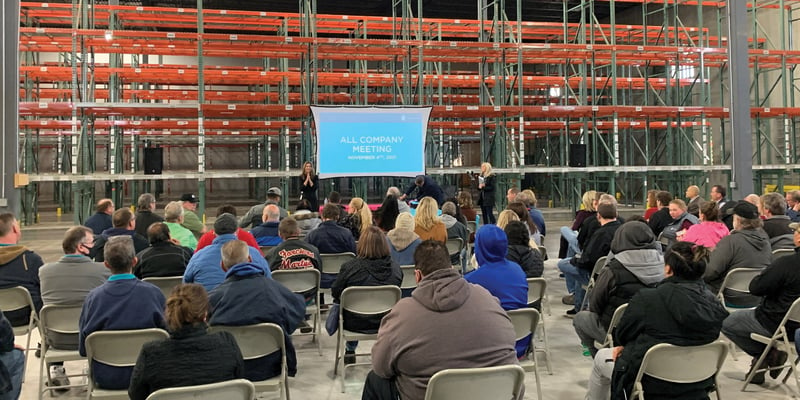 On November 4, 2021, we gathered for a ribbon-cutting ceremony and company meeting to celebrate the expansion. Paired with our existing facilities, it gives us four times our current fulfillment capacity. This new space will be used for on-demand fulfillment of printed materials, direct mail, promotional gear, and packaging for clients utilizing our GATHER ordering portal and fulfillment services.
If you're curious how your organization could take advantage of on-demand printing efficiencies, we'd love to talk.